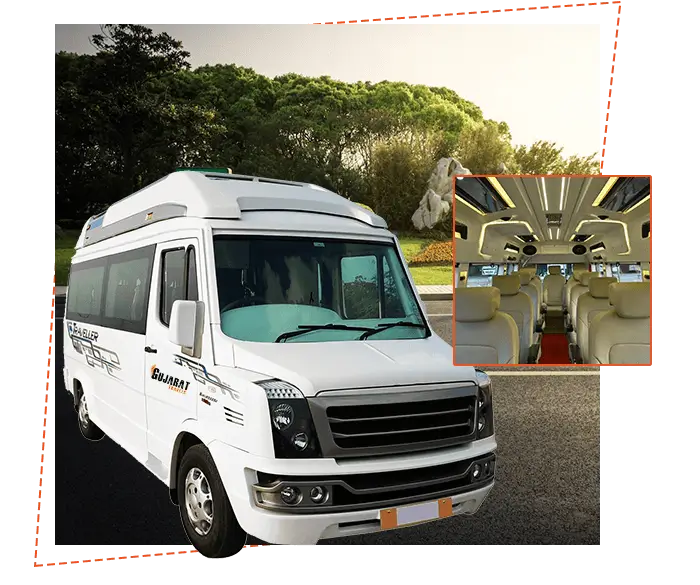 Tempo Traveller Hire in Rajkot
Organizing a group trip seems like a fun idea until you have to make compromises while selecting a vehicle to travel long distances. Renting a bus for a group of 9 people or more is a waste of money, and you'll have to divide them into two or more groups and end up travelling in different cars, thus raising the cost of travel and at the same time it becomes uncomfortable too to keep track of every car.
Gujarat Tempo Traveller provides Tempo Traveller Rajkot services to ensure that large groups can travel together in comfort and to address all of these difficulties. Our Tempo travellers are the best option for you if you are a group of 9 to 20 people, whether you are a tourist group visiting another city or a resident looking to reserve a vehicle for your upcoming holiday or party pick-up and drop-off.
Now that we have a variety of Tempo Travelers accessible for rent for outskirts trips, club tours, companion tours, and wedding purposes, you can hire one in Rajkot. We have tempo travellers with 9, 11, 14, 17, 20 seater Tempo Traveller On Rent In Rajkot and even Maharaja Tempo Traveller hire in Rajkot. If you don't want to charter a bus, which will cost you more money, this is the best option for you.